IMPLANT SOLUTIONS
Single Tooth Implant
MIS seven titanium implant
Titanium abutment
CAD-CAM milled monolithic zirconia crown
All x-rays during treatment
12 months of follow-up appointments
Several Teeth Implants
3-unit zirconia implant bridge
2 titanium implants & abutments
All x-rays during treatment
12 months of follow-up appointments
Implant-Retained Dentures
Conversion of an existing lower denture into an implant-retained denture
1st and 2nd stage surgery
Surgical guide
2 titanium implants & abutments
Soft reline and denture conversion
All x-rays during treatment
12 months of follow-up appointments
All-On-4® | Full Mouth Dental Implants
Titanium-reinforced acrylic bridge (no temporary bridge)
4 MIS multi-fix dental implants
4 titanium abutments
All x-rays during treatment
12 months of follow-up appointments
IMPLANT PACKAGES
Single Dental Implant & Crown
from $3,950
MIS seven titanium implant
Titanium abutment
CAD-CAM milled monolithic zirconia crown
All x-rays during treatment
12 months of follow-up appointments
Fixed Implant Bridge
from $6,500
3-unit zirconia implant bridge
2 titanium implants & abutments
All x-rays during treatment
12 months of follow-up appointments
Implant-Retained Denture
from $7,000
Conversion of an existing lower denture into an implant-retained denture
1st and 2nd stage surgery
Surgical guide
2 titanium implants & abutments
Soft reline and denture conversion
All x-rays during treatment
12 months of follow-up appointments
All-On-4® | Full Mouth Dental Implants
from $18,000 per arch or $34,000 for both
Titanium-reinforced acrylic bridge (no temporary bridge)
4 MIS multi-fix dental implants
4 titanium abutments
All x-rays during treatment
12 months of follow-up appointments
PATIENT OUTCOMES
Single dental implant
Small Fixed Bridge
Lower Implant Retained Denture
All-On-4® Dental Implants
*Move arrows from left to right to see before and after results.
Dental Implant Solutions in Perth
We take the time to get to know you and understand your smile goals and needs, working with you to create a bespoke treatment plan to restore your smile.
We treat even the most nervous of patients by using coping strategies and offering various sedation options to provide the care they need.
Got questions? Please get in touch.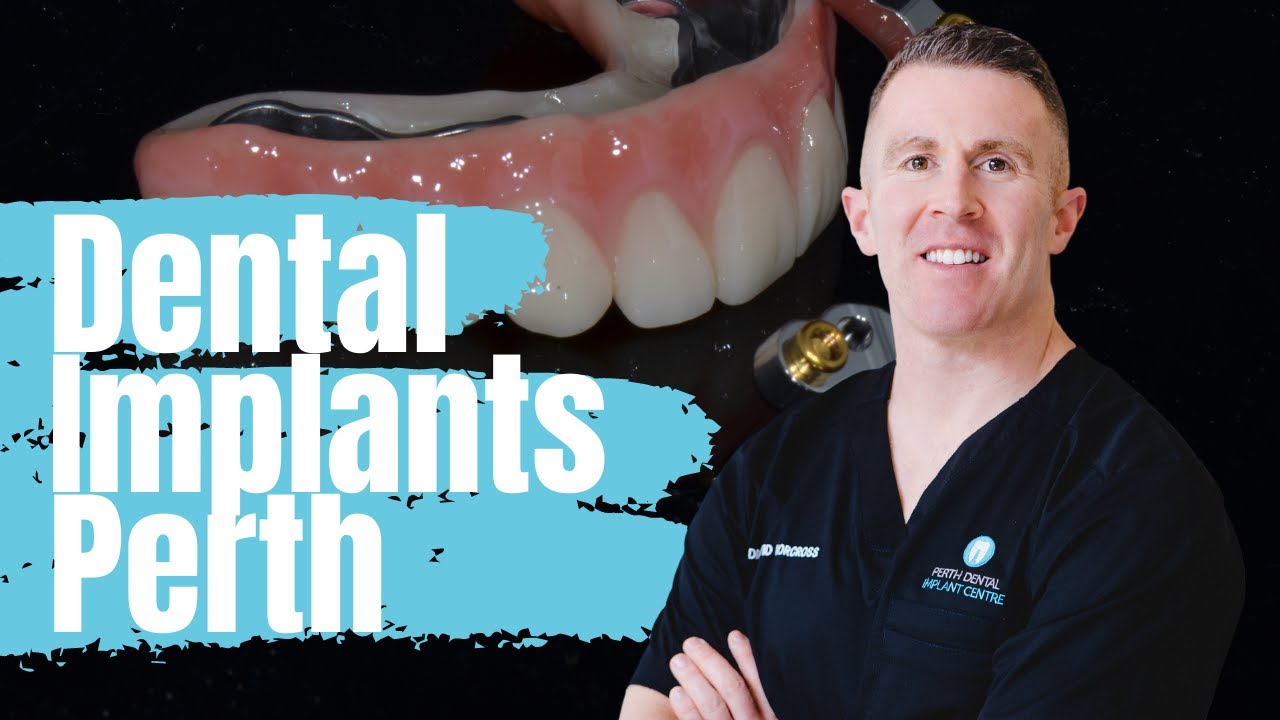 ABOUT TREATMENT
Perth Dental Implant Centre operates out of Kelmscott Dental at 2915 Albany Hwy, Kelmscott and EVP Dental at Suite 2, Victoria House, 734 Albany Hwy, East Vic Park. Before implant treatment and an accurate quote can be provided, a 3D CBCT scan ($205) is needed to check jaw bone density and quality. If you have had an x-ray taken within the last six months at another dental practice or radiology clinic, we can request these prior to your appointment. Total treatment costs vary depending on a patient's individual requirements. Bone and/or gum grafting may be required in complex cases to achieve desired results, costs of these procedures vary and can be discussed during your consultation. Please check with your private health insurance provider for any rebate entitlements. Any surgical or invasive procedure carries risks. Before proceeding, you should seek a second opinion from an appropriately qualified health practitioner.